Friendsgiving Mexico, 2018
Alternate Title: That Time I Was Somewhere Beautiful With Awesome People but Learned I Don't Know How to Relax
Friends of ours, Ty and his wife Alissa, made the plunge a few years back, sold their belongings, and drove south in their minivan with their dog and have never looked back. I should add here that I knew Ty through one of our friends, Doug - Ty had come bowling with us, bbqs, a few other things - but I hadn't ever actually met Alissa in person. Yet since their move and our plans to follow in their footsteps, she and I became "internet besties," as our husbands laughingly called us.
They spent time running a beautiful boutique hotel on Banderas Bay, northwest of Puerto Vallarta. When our friend Doug had his bachelor party, all the guys went there for 5 days and had an awesome time. We ladies had a wonderful time in Leavenworth, WA - but it wasn't Mexico. My husband, and the rest of the boys, all talked at length about their time in the pool, the views, the food, the fun.
I hatched a harebrained idea to spend Thanksgiving there, and initially it seemed that it wouldn't happen. The hotel booked out for the week before we could get anyone to commit to joining us. It was just a silly idea. Until Alissa posted that the family who had reserved the hotel had to cancel, and there was an opening. There, under pressure, we got a group to commit to renting the rooms. Meanwhile, the family who owned the boutique hotel had moved back to run it themselves, Ty and Alissa were off to manage some new properties… but the new hosts honored our reservations and at dark-thirty on Thanksgiving morning, we met our friends at PDX for our flight to PV.
In a small world twist, we got chatting on the LAX-PV leg with our seatmate, who was describing his trip that week, and how the night before friends of his in LA had told him, "OH! Good friends of ours just moved down to that area and are running a little boutique hotel - you should meet up with them! You'd love each other," and we quickly realized, his new friends in PV were the very hosts we were going to be staying with! We snapped a selfie on the plane to send to Tomas and Eric, it was wonderfully auspicious!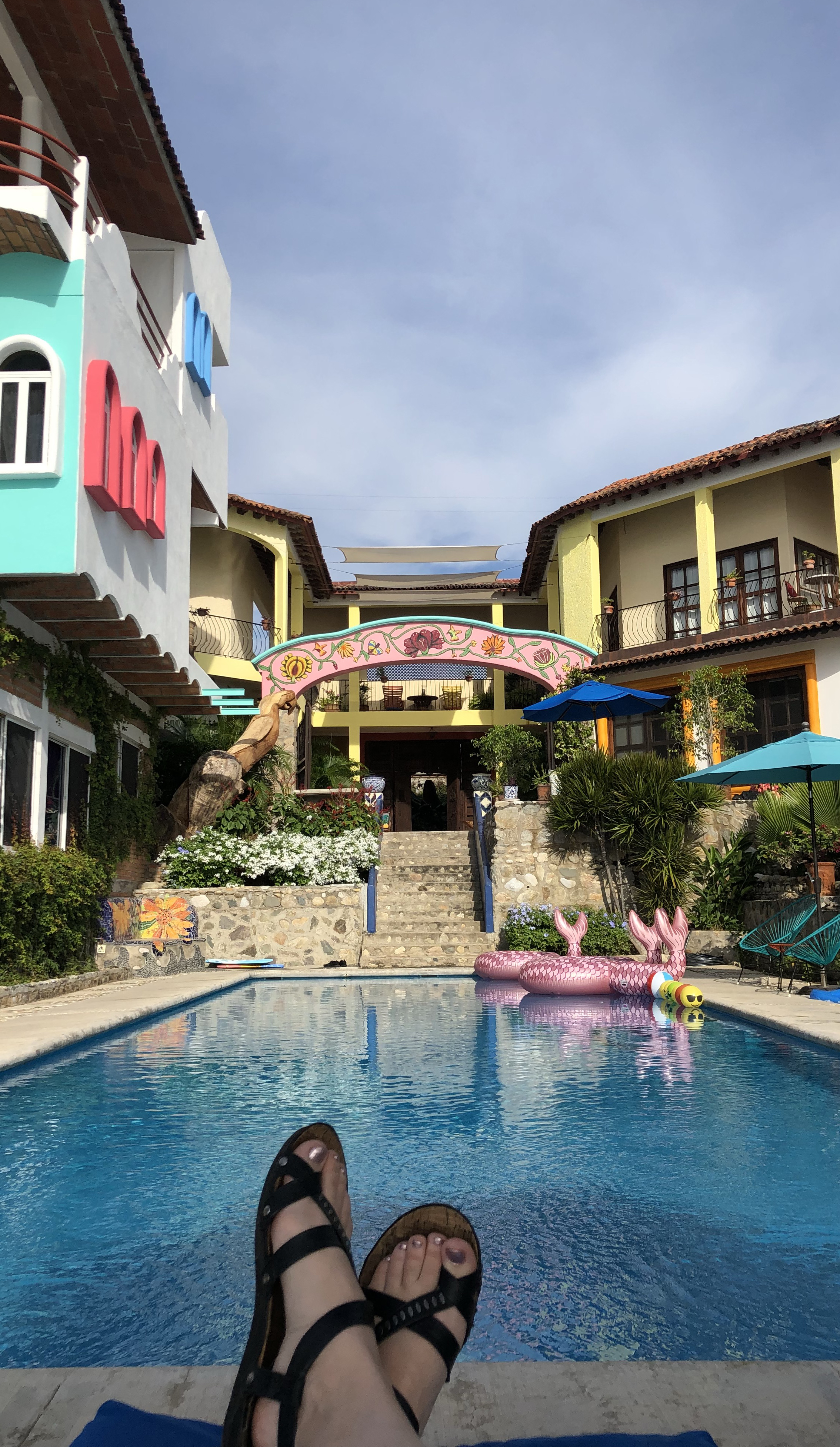 The weather when we landed was perfect - not oppressively hot, not too humid, not too buggy. We were greeted at the hacienda by warm hosts and loving dogs, the view could not be beat. This little gem of a place must be visited to truly be appreciated. What started out as a quiet little home expanded again and again into a sprawling, yet still intimate, small hotel. A handful of rooms centered around a pool. Hummingbirds buzz about, frogs in the greenery, tropical flowers everywhere, and views of the bay and mountains beyond. It is a slice of paradise in a busy part of Mexico! Far enough from the bustle of the big city nearby, close enough to cab into a town for a meal.
After securing our belongings in our rooms, we freshened up and went out for a dinner in a nearby town at a wonderful little gem called Tacos on the Street. (Despite the name, we wound up inside, haha.) It was amazing to look around the table at some of our closest friends, all there, toasting and celebrating a holiday together. With Ty and Alissa our group numbered 13, 7 ladies and 6 guys. And I sat next to my Internet Best Friend for our first shared meal together - it was so, so awesome.
The strangest part for me was visiting a part of Mexico I didn't recognize. It was a lot like Southern California and Mexico had a baby country together. There's a very large expat population, and after many of my treks into the jungle, being in Mexico surrounded by senior citizens from Canada speaking English was jarring. But there at the tiendas were my favorite snacks and drinks I was used to. At the weekend market we visited, there alongside traditional artisan jewelry and art were vegan food vendors. When the Klezmer band started playing I had a distinct moment of "Where ARE we?" The warmth of the locals was still inviting and genuine, though prices for everything were distinctly higher than we are used to in our journeys.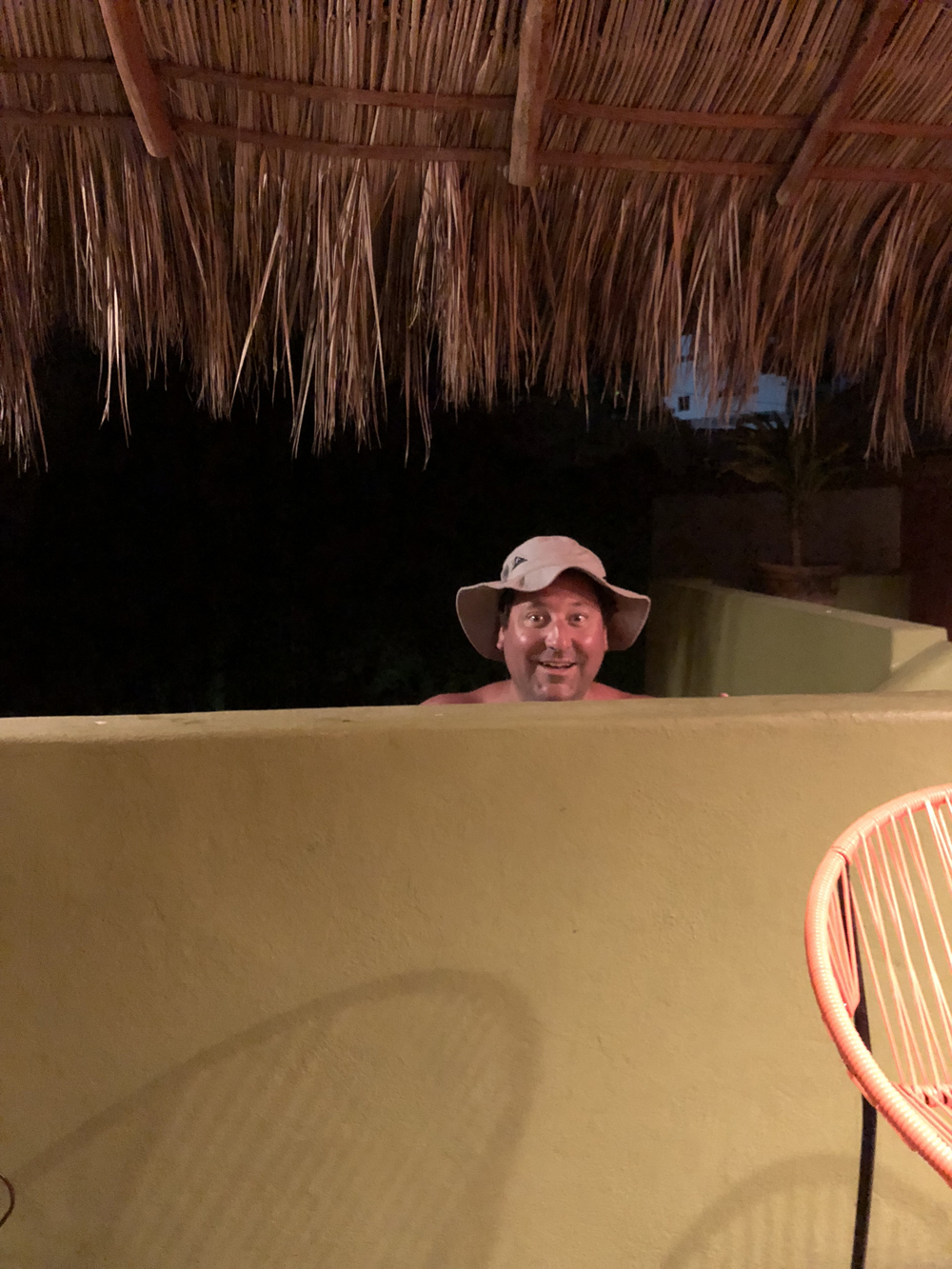 And of course, the landscape was so different than in Yucatan, Campeche, Quintana Roo, Tobasco, or even Chiapas. Jalisco and Nayarit have these rocky, rugged, beautiful pacific coastlines and bays, so different from the crystalline waters and flat jungle floor in the east. The mist-hung jungle-covered mountains of Chiapas were nowhere to be seen; instead, desert-like rocky, cactus-covered hills surrounded us. It was still tropical, but much drier and incredibly different geology. It reminded me a lot of Prescott, Arizona, on the ocean. Or hiking in Utah, with a beach.
But for me the most difficult thing was trying to relax. Turns out I'm terrible at sitting at a pool and sunning myself. I only drink occasionally, so partying hard wasn't part of my agenda. I felt very fish out of water as everyone else relaxed, laughed, and I repeatedly internally kicked myself for not knowing how to have fun without Things To Do. For a normally lazy person like myself, exploring is part of the joy of travel, I can be lazy at home. I just felt…awkward. My husband repeatedly told me, "I'm having a great time!" (Very helpful.)
Now, I did have many wonderful times. I went kayaking on the calm bay one morning with one of the girls. We had fun out on the water and seeing our home away from home from another angle.
We had warm meals and great snacks and lots of laughs.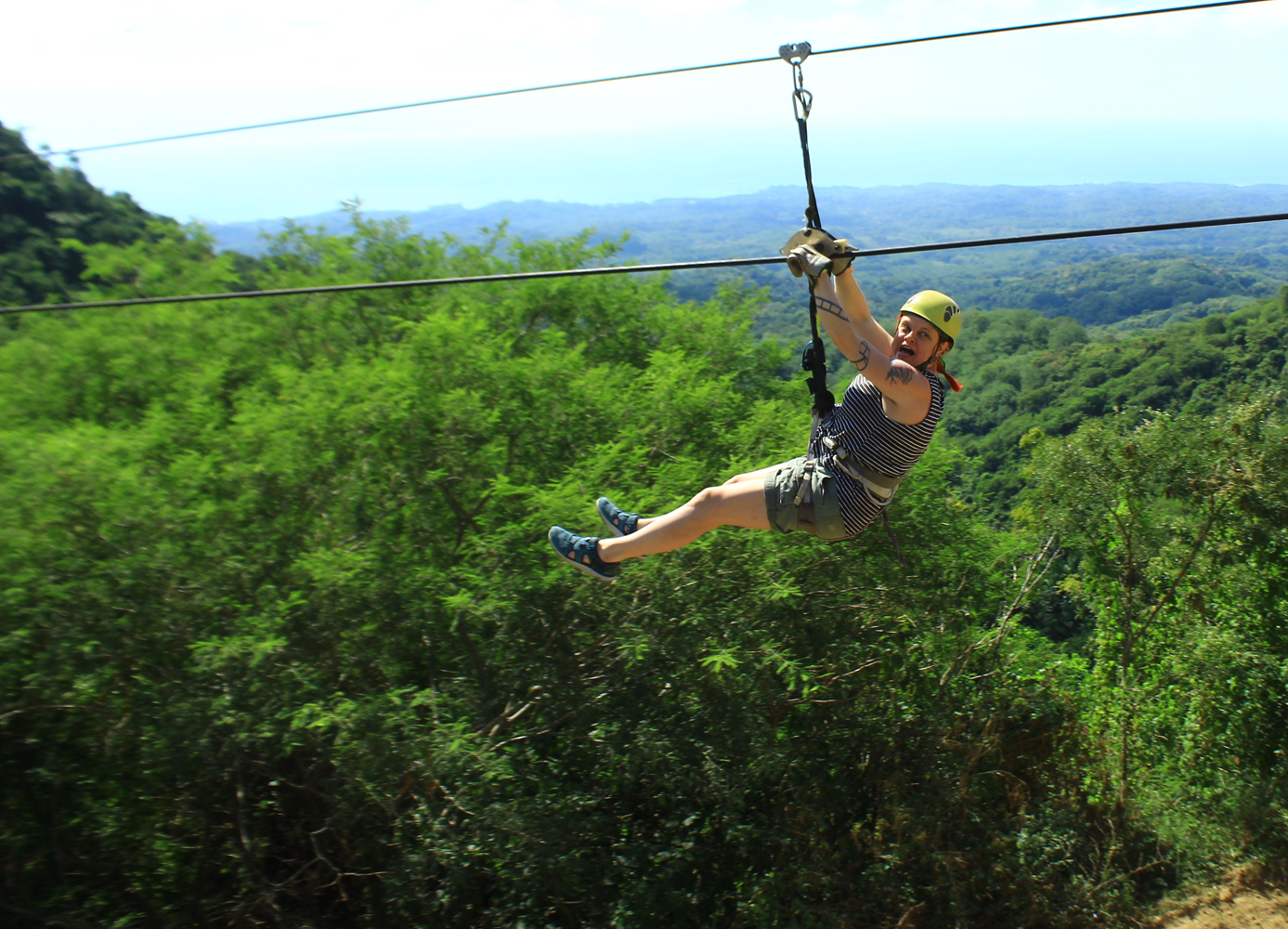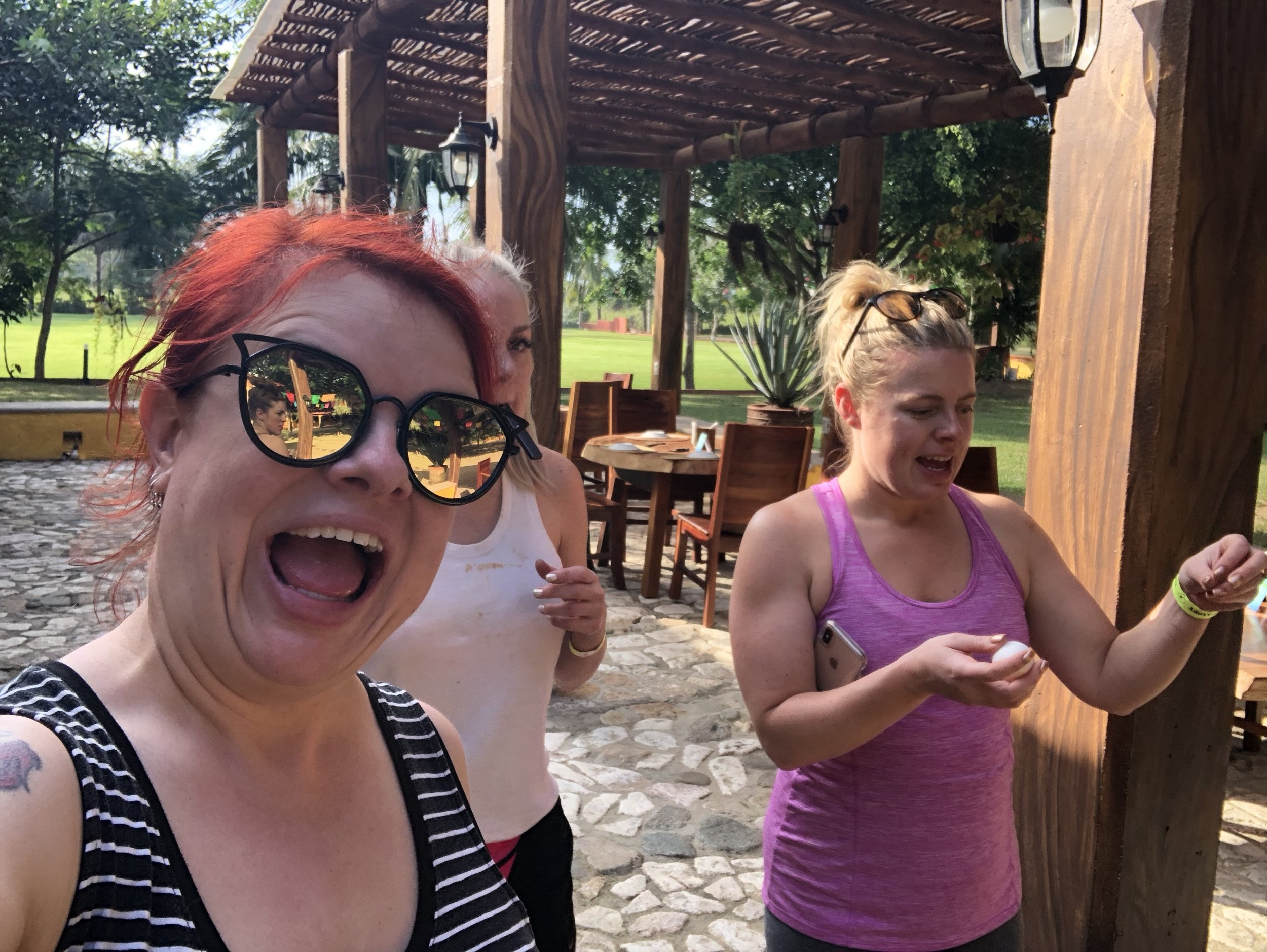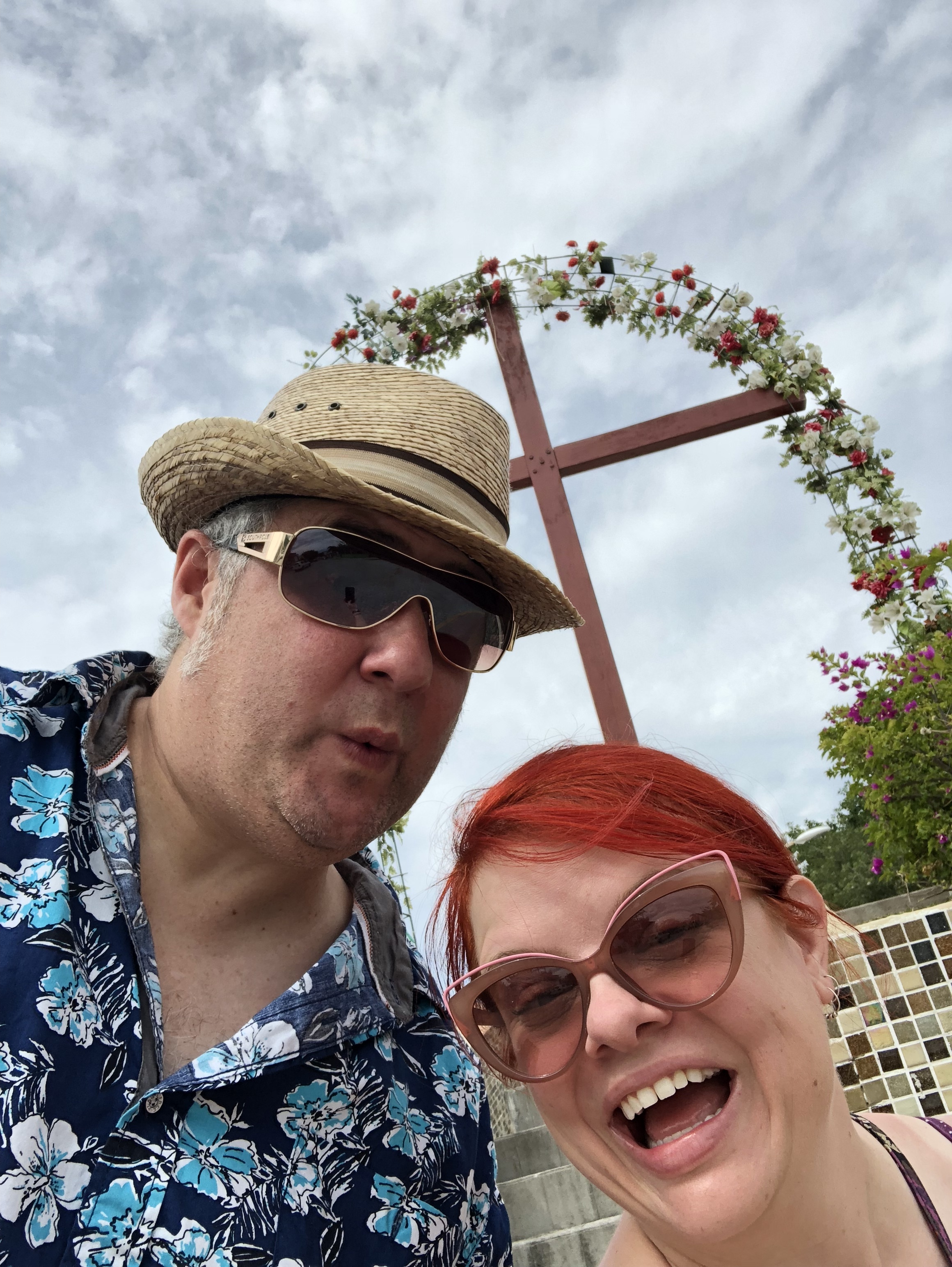 One day, eight of us went ziplining. I had never been before, being afraid of heights has been a deterrent, but like most people I'm more willing to do New Things when I'm in vacation mode.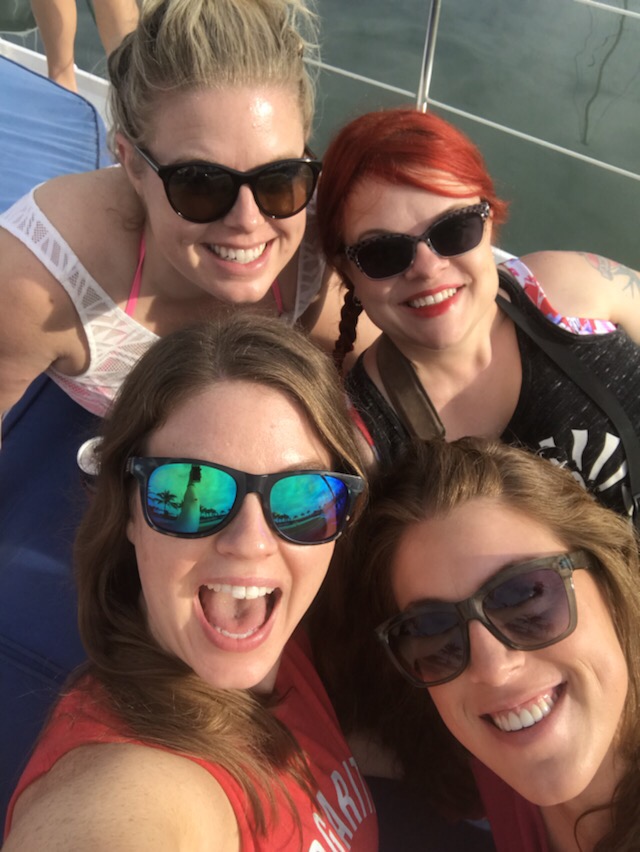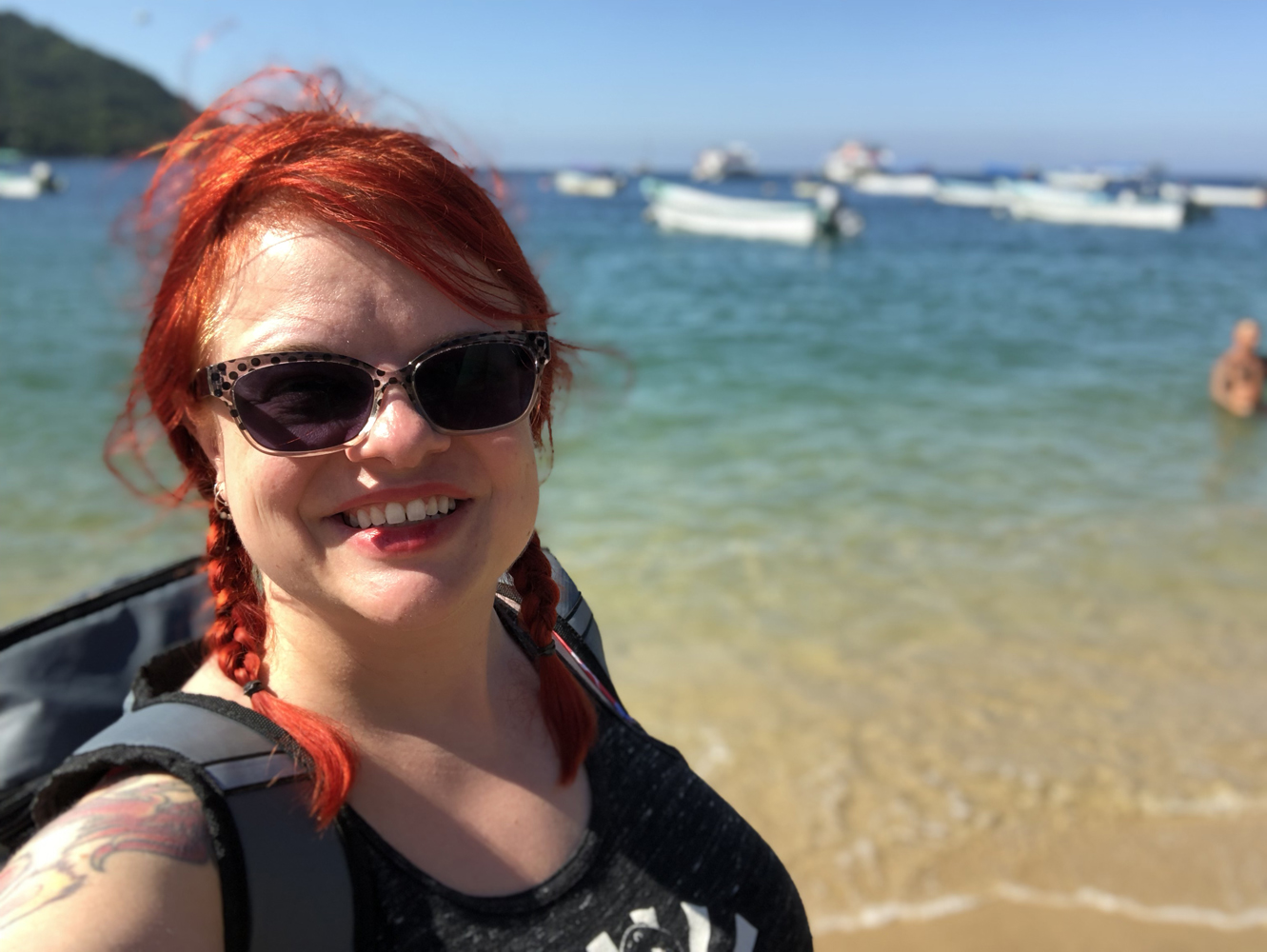 Our last full day there we hired a boat from a Welshman who took us on a leisurely trip across the water to the shores of Yelapa. The small town on a hillside on a cove is home to a small, chilly waterfall. The filtered sunlight on our tour, swimming in the amazing water, the fresh food and drinks and hospitality of our captain and his crew couldn't be beat.
At the hacienda, I got to meander the beach and hunt for seashells, and photograph Blue Footed Boobies on a rocky outcropping. One day while our friends watched a Seahawks game at a bar in town, my husband and I wandered the town a bit, hit some shops, then went back to the house to walk on the beach together. I got to photograph one of the ladies on the trip while featuring the beautiful venue where we were staying. And one night, fireworks burst overhead as the resort up the beach had a spectacular display. We all laughed and cheered that clearly The Bachelor had proposed and she'd said yes to the Final Rose.
The longer it's been since our trip, the more I'm able to focus on the highlights of the experience. But it also cemented for me that I shouldn't ever sit at a resort for a week straight - I get stir crazy. I want to go see and do things and explore. I like to come back to a pool to relax at the end of a day, the pool is never the destination for me. I love sharing new things with friends, but it was hard for me to sit around and laugh and have fun because I was like "We are in Mexico! We should be OUT THERE!" It's really my hangup, not theirs. I'm probably the only person who could spend five days in paradise with close friends and find something to pout about. (Is this what the kids call a First World Problem?)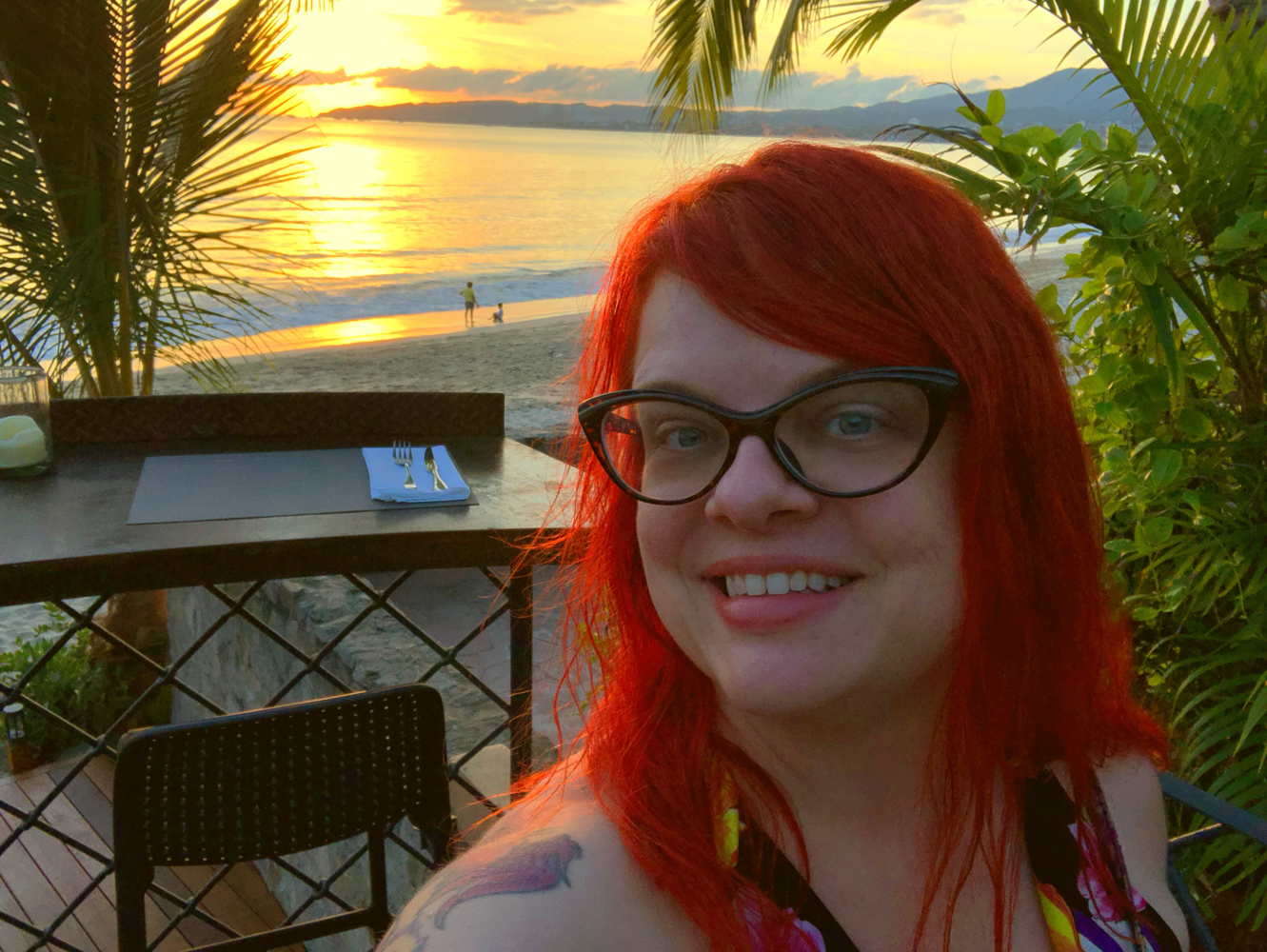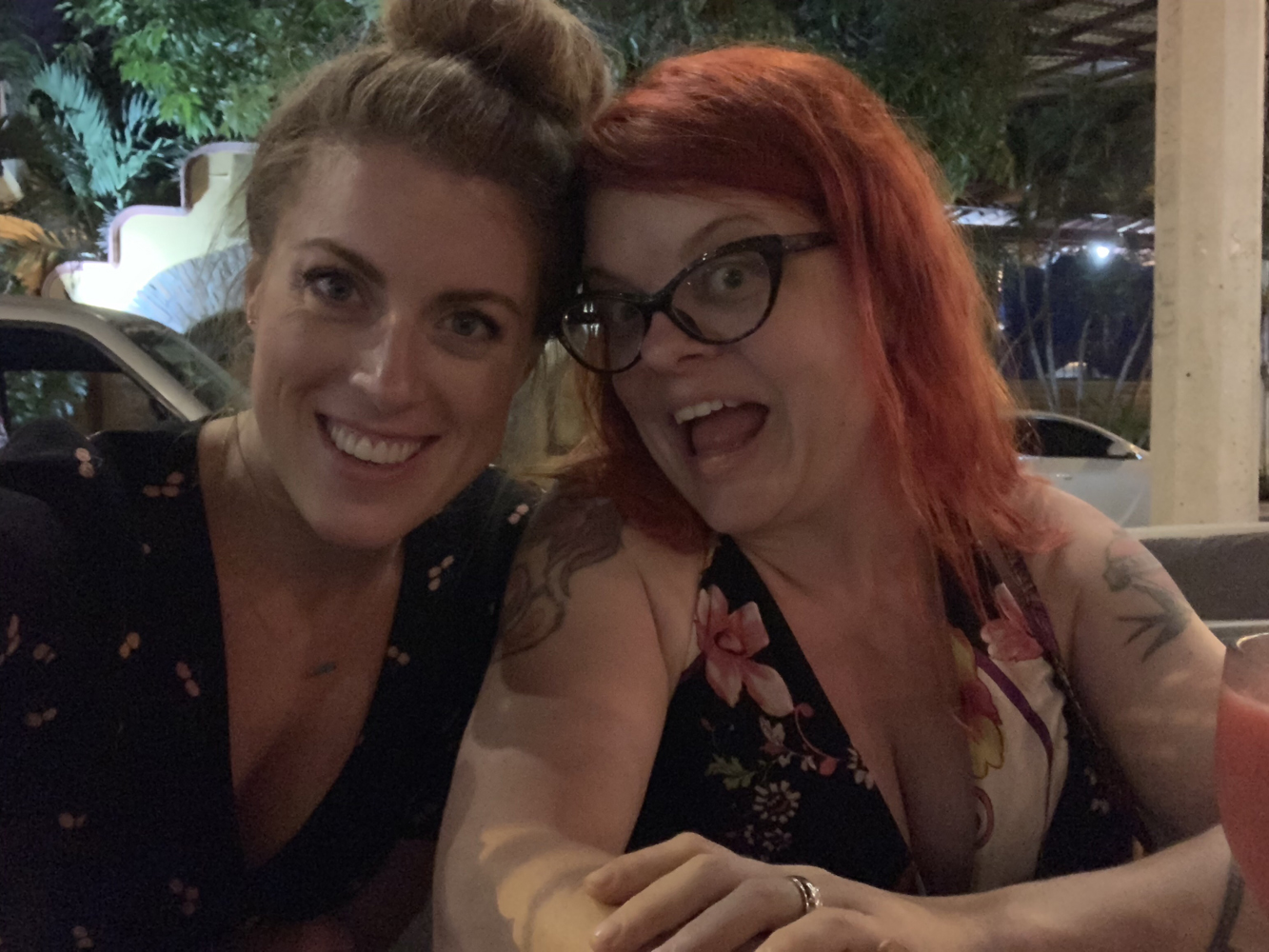 All that being said, I cannot say enough about where we stayed. I don't ever want it to be said that it's not beautiful, darling, enchanting, quirky, sweet, and welcoming. Our hosts, Tomas and Eric, were more like friends than hoteliers. If you want a relaxing trip in a unique place that isn't a resort, I can't imagine a more magical space. And of course - it's an ideal location for an intimate, destination wedding!
When we do return (and we will, I told you I had wonderful times) I will go back with a great book and mindset that this trip is about existing somewhere beautiful, not an adventure-filled exhausting trek. Turns out I probably need a reset more than the average person…
Links to Places and Adventures
And our AMAZING planners and hosts, Ty and Alissa, who helped make it all possible!